Nastia Liukin. Gabby Douglas. Simone Biles. If your life revolves around flipping and somersaulting through the air like these famous Olympic gymnasts, numerous colleges across the country offer this opportunity. Whether you hope to become the next Nadia Comaneci or just enjoy watching the craft itself, collegiate gymnastics offers a unique college experience. Remember that stats and scores don't account for everything. After all, the team's coaches, team spirit, training facility and academic standing make a gymnastics program shine even more.
Read on for CM's top 10 collegiate gymnastics programs making ranks and for good reasons.
10. University of Michigan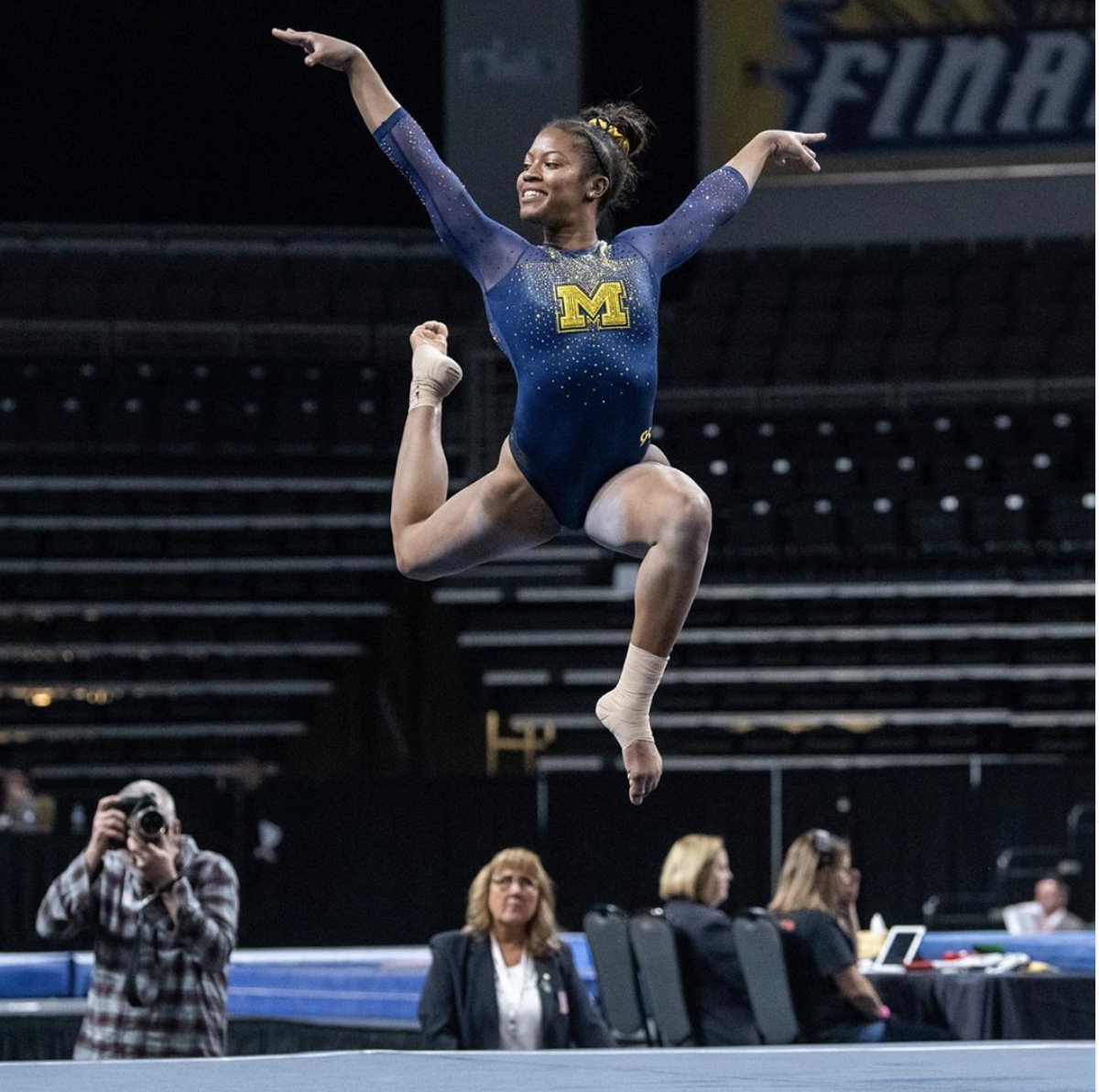 If you want a team that treats each other like family and works like a well-oiled machine, you'll find one just like that with the Michigan Wolverines. At Michigan, the gymnasts and the coaches focus on building a cohesive and adaptable team. With thousands of spectators watching their every move at meets, the Wolverines aim to work together as smoothly as a wolf pack. "The coaches not only recruit top-notch student-athletes, but they also make sure that they are bringing in people who are cohesive with the rest of the team. We always talk about being 'fluid' and using obstacles to benefit us in the long run," third-year student Abby Heiskell said. As far as competition facilities go, Michigan hosts one of the nicest.
The Crisler Center puts every gymnast center stage, with every seat focused on the floor and bright lights shining on the gymnasts flipping and balancing in the air. Besides the rigorous training schedule, the Wolverines boasted 14 Academic All Americans in 2020, which accounts for 82 percent of their team. With so many strong factors, Michigan will make moves toward their first NCAA championship.
9. University of Georgia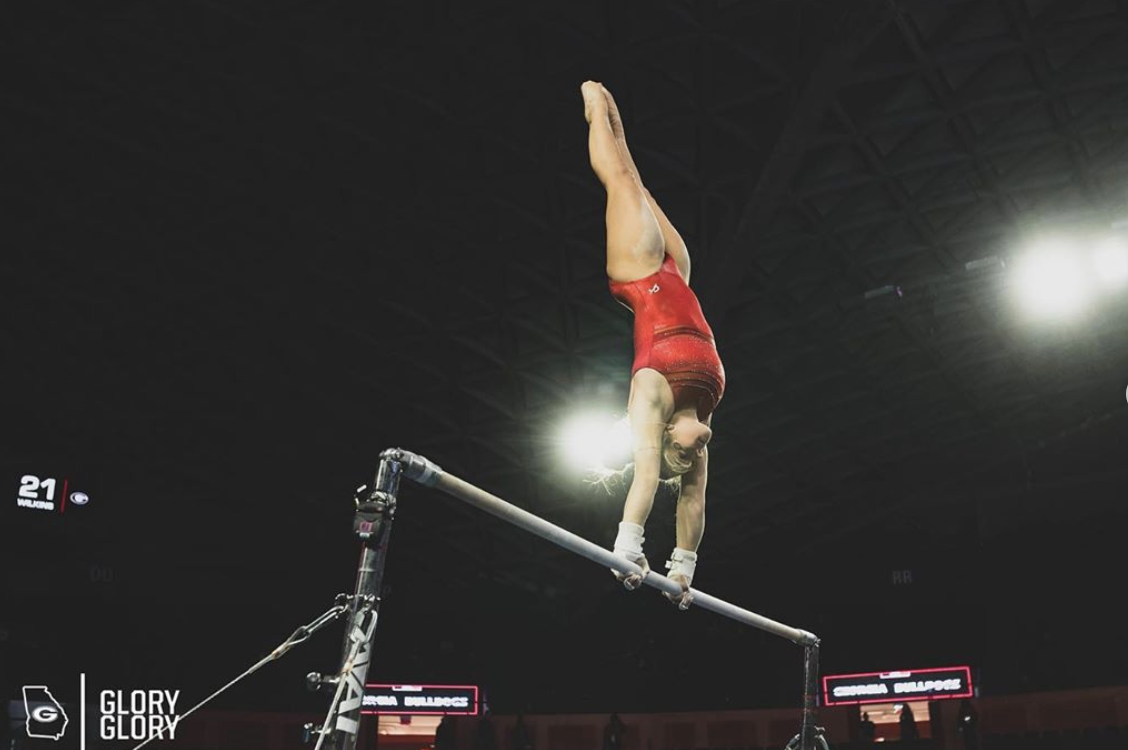 The Georgia Gymdogs know what success feels like, and their 10,000 fans prove it. "Being in Stegeman Coliseum with 10,000 fans cheering the GymDogs on makes you speechless. Everyone in the coliseum is one big family. The support they bring for our team is incredible. Our competitions wouldn't be the same without Dog Nation," junior Rachael Lukacs said. The GymDogs have won more NCAA championships than any other collegiate women's gymnastics team, with 10 titles to their name. They do more than just practice all day though. The team focuses heavily on their academics as well, utilizing a tutoring center near their training facility for studying.
Head coach Courtney Kupets Carter has shared her gymnastics knowledge and experience for three seasons with the GymDogs. Kupets Carter competed in the 2004 Athens Olympics, coming out with one silver medal and one bronze medal. At the Yoculan Gymnastics Center, the Gymdogs have plenty of space to practice, study or have team meetings. Who wouldn't want to contribute to the gymnastics team with the most NCAA championship wins and an Olympian as a coach?
8. University of Washington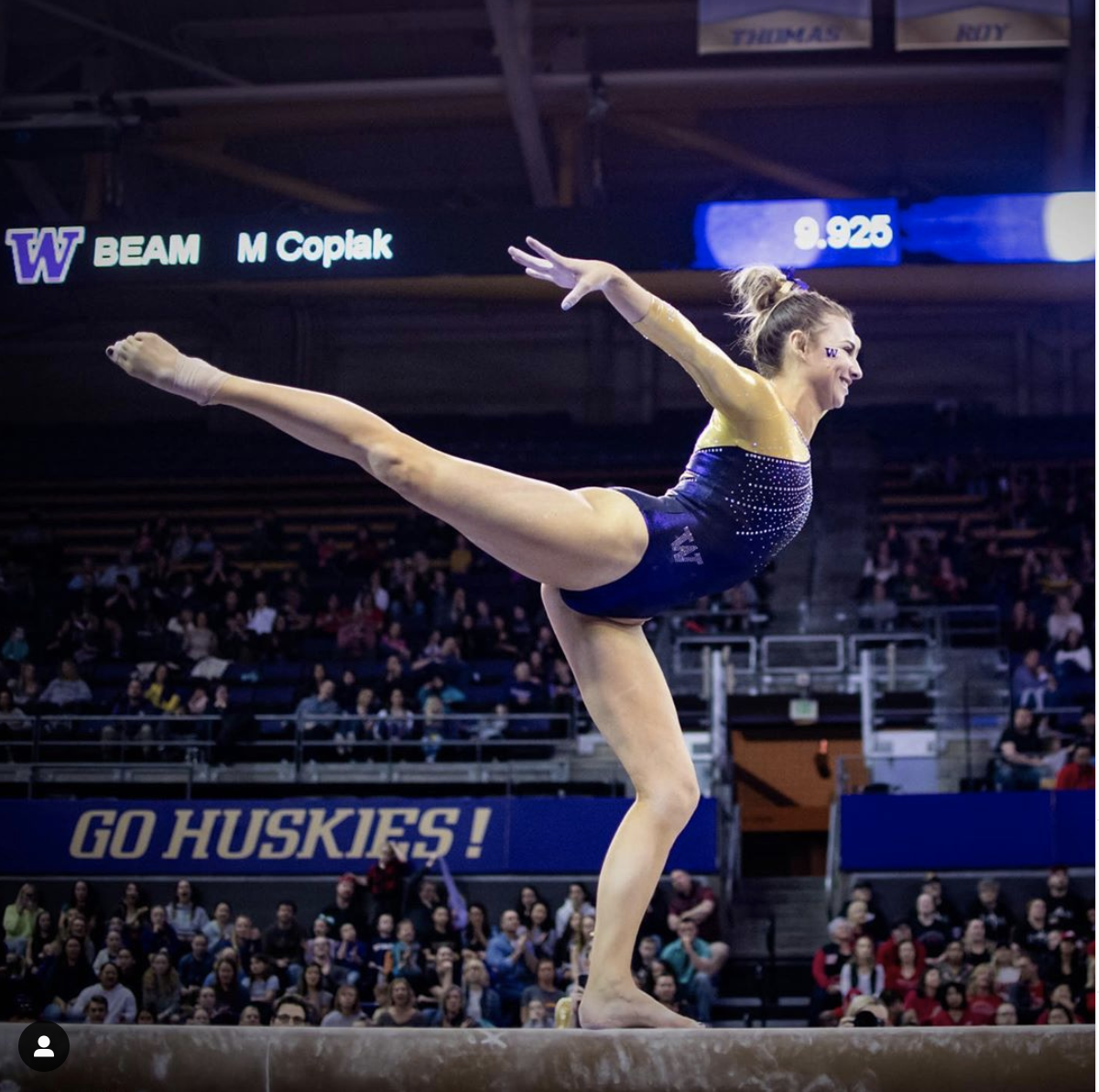 The University of Washington brought the heat during the shortened 2020 season. They finished with a high team score of 197.6, 0.625 points higher than their 2019 season. The Washington Huskies' all-in, supportive attitude contributes to a strong and dynamic team. "What the coaches have planned for us, like everything, you've got be really bought in no matter how hard it is. But at the end of the day, we're all going through the same thing, and we've got your back. The coaches have got your back," senior Geneva Thompson said. In just four years, Washington's gymnastics head coach Elise Ray-Statz led the team to Nationals for two consecutive years — something only achieved one other time in their school's history.
In this past shortened season, the GymDawgs set new records, including their highest team beam record at 49.650 points and their highest individual beam score by Evanni Roberson who scored two perfect 10s in one season. While thousands of screaming fans watching in the Alaska Airlines Arena and the pressure to succeed for your team might make someone a little nervous, the GymDawgs know how to channel their nerves into positive energy.
These gymnasts know how to stay focused. "We practice turning that [pressure] into confidence. So, we definitely feel it, but we have really good mental tools and people who help us turn it around and turn it into confidence," junior Brenna Brooks said. The gymnasts also take academics very seriously. They held the highest team GPA (3.76) in the PAC-12 conference and had a program record of 13 Academic All Americans in the 2020 season. With their recent success last season and more hard work to come from these gymnasts, you can expect greatness from the Washington GymDawgs.
7. University of Denver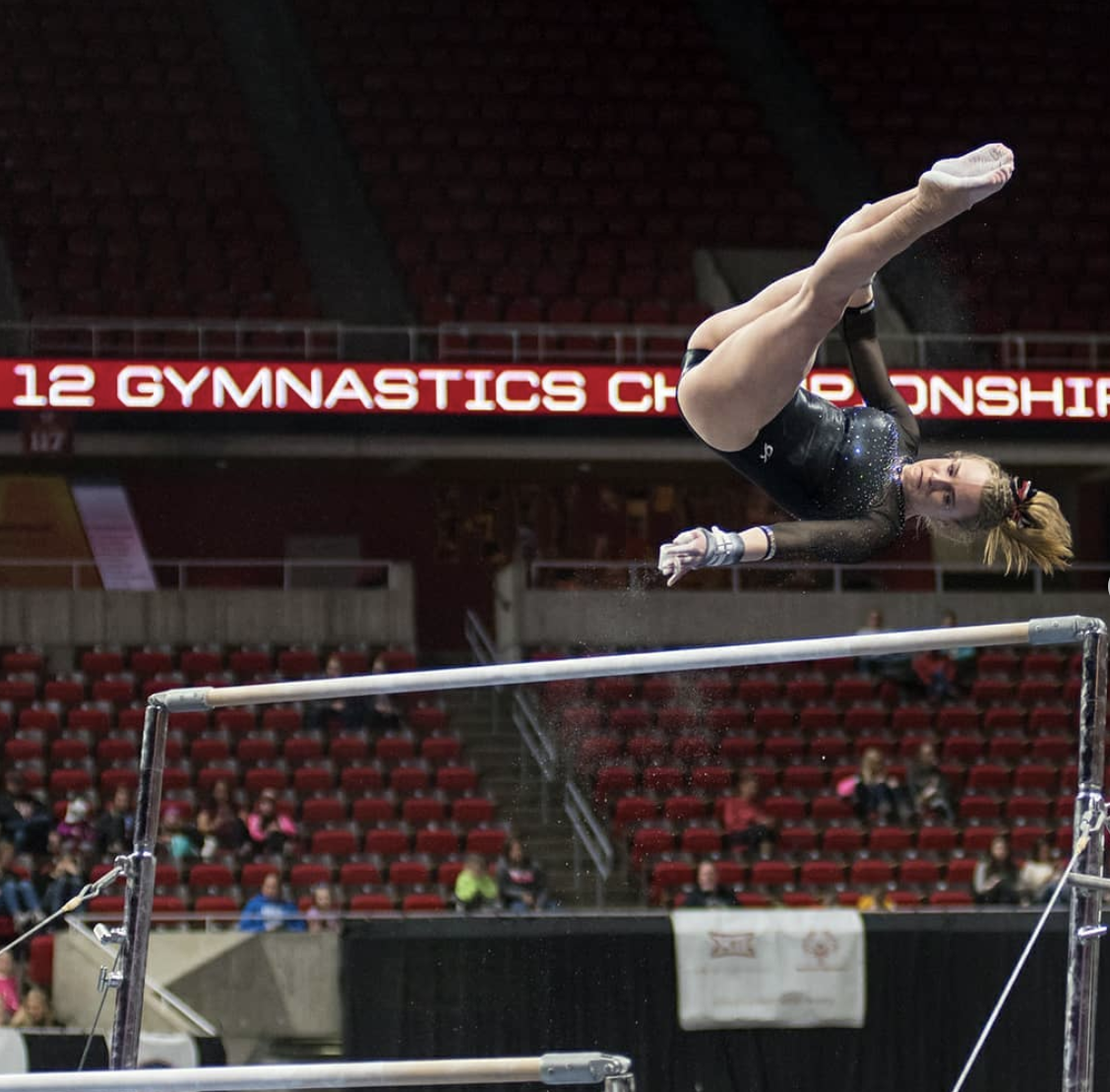 The University of Denver score high in the gym and in academics. Collegiate gymnastics focuses just as much on the team as it does the individual. Because of the emphasis on a strong team, the team score holds great importance. Just barely breaking into the 197-score range in their average team score in 2019, a one-point difference that separates the best teams, it's no surprise the Denver leave their competition quaking in their leotards. Head coach Melissa Kutcher-Rinehart led the team for 22 years, including Denver's first appearance in the NCAA Championship Finals in 2019. They finished fourth overall. She also brought individual qualifiers to the NCAA Championship for 20 consecutive years.
In 2019, Kutcher-Rinehart was named National Head Coach of the Year. At Hamilton Gymnasium, Kutcher-Rinehart works the girls hard, keeping them in their best shape. With all that practice comes plenty of success. Lynzee Brown, a proud senior Pioneer this coming season, won Denver's second individual NCAA championship title. The Pioneers consist of a small team of just 12 people, but they still manage to make it to the big leagues. Eleven of the 12 gymnasts were recognized as Academic All Americans in 2020. They may not hold a championship title quite yet, but the Pioneers' team score proves that they're coming for that championship.
6. University of Alabama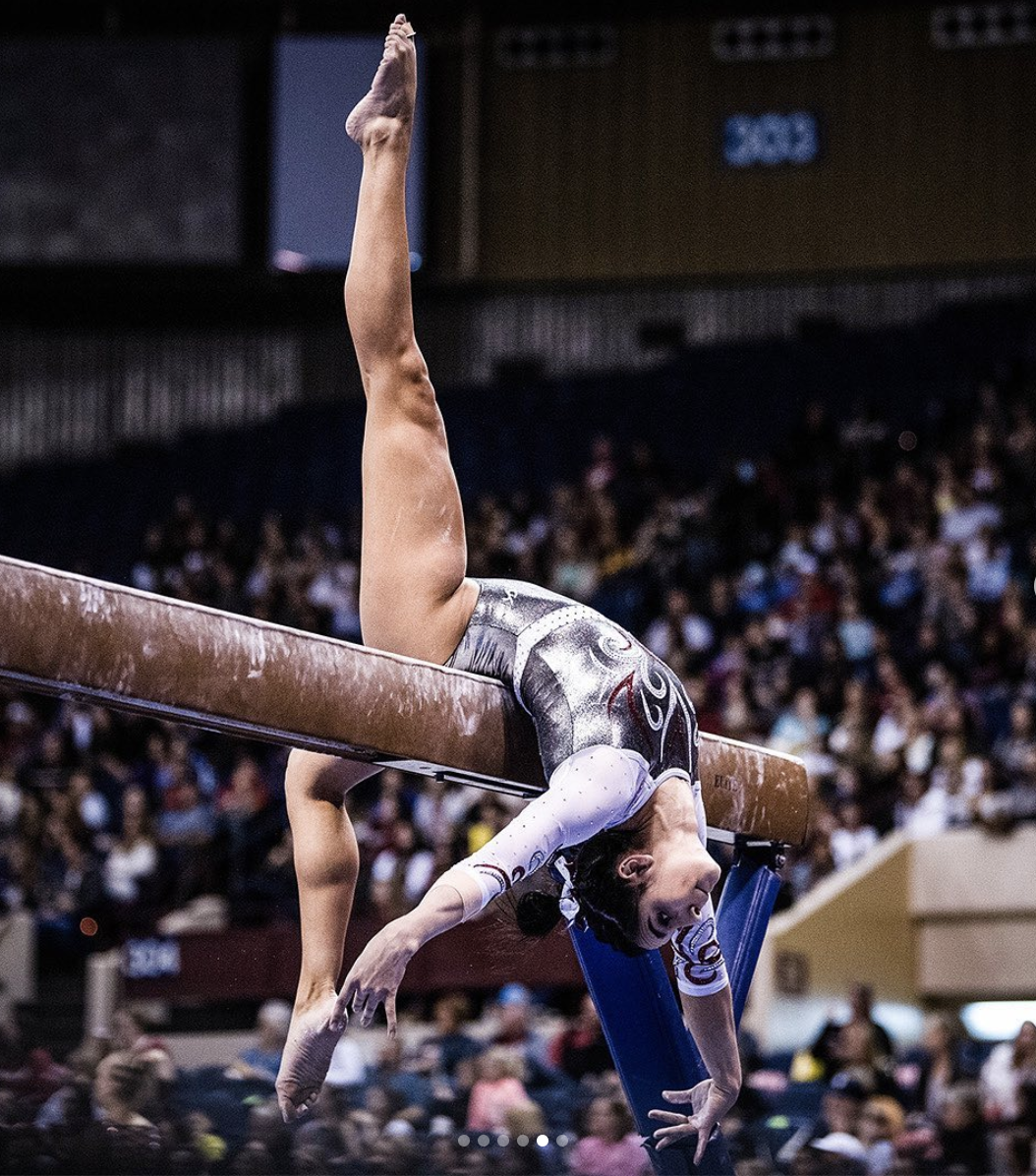 'Bama's Division I sports fame usually comes from their football team, but let's not forget about their incredible gymnastics team. With six NCAA championship wins under their belt, head coach Dana Duckworth isn't looking to slow the team's roll just yet. She's rolled with the Tide since 1989 and before she started coaching, she competed on the team that won the NCAA Championship in 1991.
As a coach, Duckworth became the first in SEC history to lead a team to a SEC championship victory as a first-year head coach. The Tide's practice facility received some updates in 2012, which include large murals of some of their championship teams — talk about school pride. The team suite also added new hot and cold therapy tubs that assist in practice/competition prep and recovery. Who doesn't want to experience such luxury?
Besides their training facility, the Coleman Coliseum, where they hold meets, hosts tens of thousands of cheering fans. Yeah that's right, the fans will show up for a sport other than football. Since their last championship win in 2012, the Tide's hard work shows them rolling toward the glory again. Alabama's dedication to academics applies to its gymnasts too. This past season, 83 percent of the gymnastics team was named an Academic All American. The Tide never hesitates to put in the work because they know that it leads to success.
5. Louisiana State University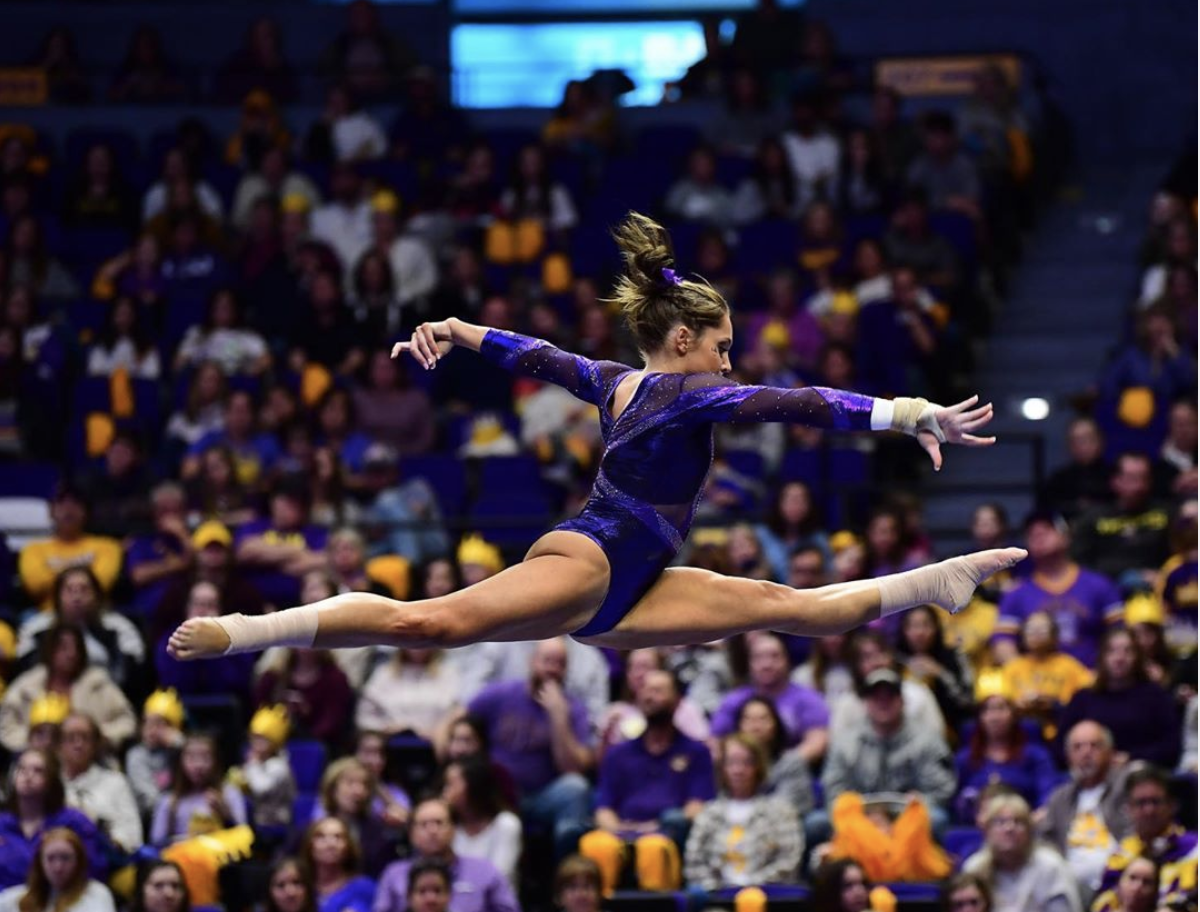 Fear the LSU Tigers' roar! Their mascot, Mike the Tiger, supports them to the end, and no LSU athlete wants to let him down. LSU made appearances at 17 of the past 18 NCAA championships and continue to work toward their first win. D-D Breaux was the head coach of LSU's team for 42 years, and her co-head coach, Jay Clark, will succeed her in 2021. Clark, known as the top bars coach in collegiate gymnastics history, got the Tigers 30 All-America honors on bars.
Under her leadership, the team only lost three home meets in the past eight seasons. And how could they lose with 11,00 fans cheering the Tigers on in the Pete Maravich Assembly Center? On top of their beautiful competition center, the gymnastics team opened a brand-new training facility in 2016. The 38,000 square foot facility features a large practice area with purple equipment, workout room, training room and a team room. From their consistent coaching leadership to their state-of-the-art training facility, the Tigers won't settle for anything less than a roaring win.
4. University of Utah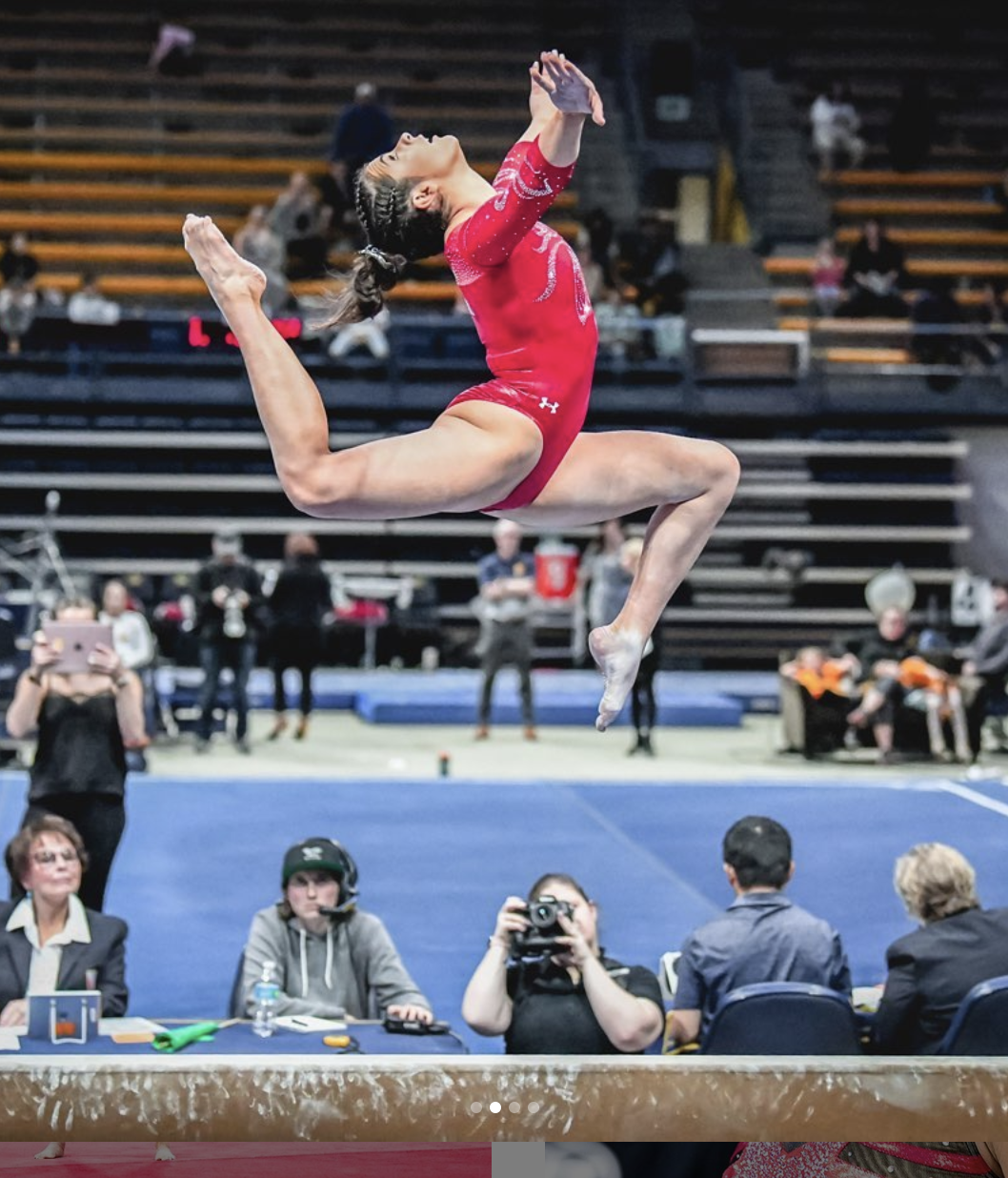 Imagine the deafening cheers of 14,000 fans in the stands, watching and waiting for you to live up to the hype of getting a perfect 10 on bars to bring your team to victory. The Utah Red Rocks get to experience that at every home meet in the Huntsman Center. "During meet season, the entire Huntsman cheering for you, it's just unmatched, and I am not sure if you're [going to] have that feeling ever in your life again. The entire city knows about you and is a fan of you, and everyone here supports you, which is really cool," junior Cristal Isa said. Their facility, which just underwent major ceiling, sound system and lighting renovations in 2014, was host to more collegiate gymnastics meets than any other venue on campus.

report this ad
Under head coach Tom Farden, the Red Rocks won their first Pac-12 Regular Season Championship. Their 2020 season also made up their first undefeated season since 1993. But the coaches focus on more than just winning. "I think the relationships the coaches have with the girls and how we have a very trusting relationship is awesome. Here, we all have the same collective goal. We want to be on top. We all know what we want to strive for, so we don't do anything to hinder it," senior Emilie LeBlanc said. Besides their athletic goals, the girls also strive for their academic goals. In 2020, Utah had a team GPA of 3.5679 and six Scholastic All Americans. With their laser focus, this team won't be slowing down anytime soon.
3. University of Florida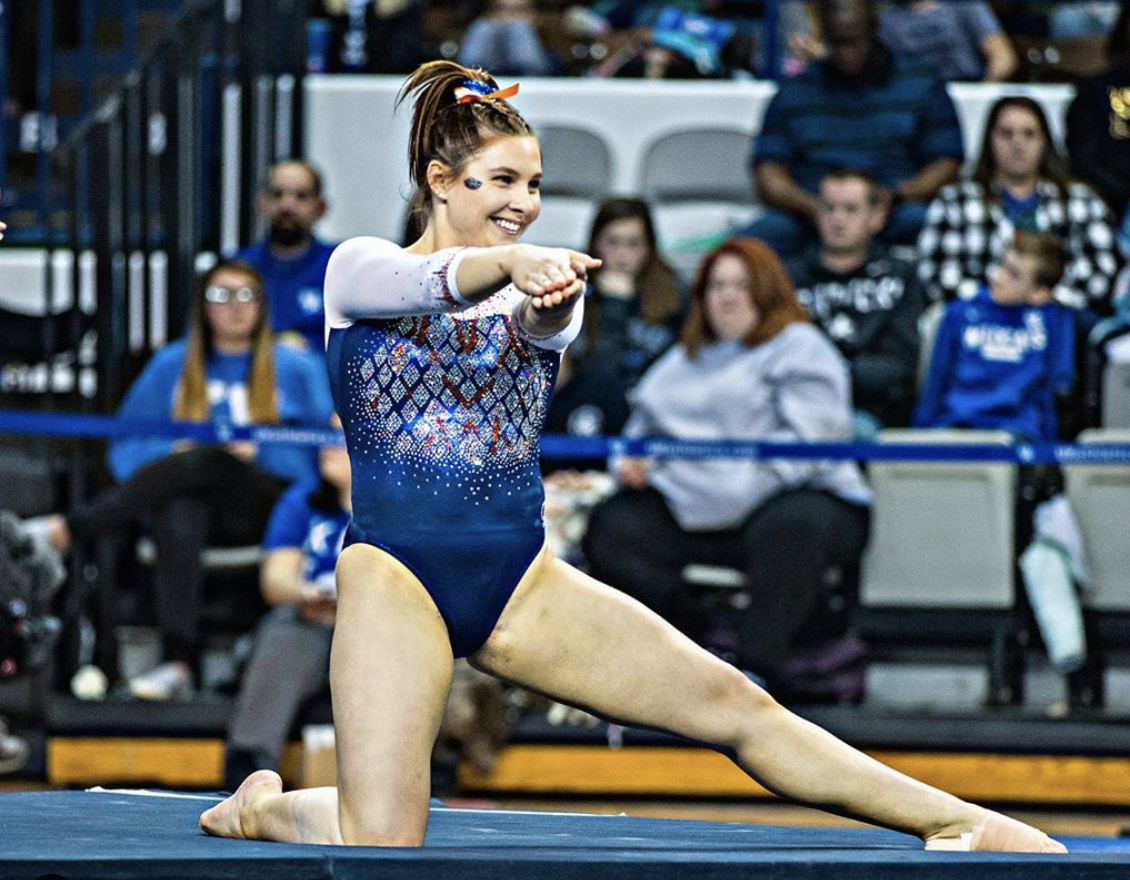 Watch out for that Gator chomp! But for real, each gymnast uses the signature Gator chomp, a dramatic hand clap that looks like an alligator's mouth closing, somewhere in their floor routine. So, get ready to chomp with the crowd because they know those routines like the back of their hand. The Gator Nation packs into the O'Connell Center, recently renovated in 2012 with new gymnastics equipment, video recorders at each workout station, a new training room and nutrition bar. Last season, the Gators finished with an undefeated season before coming to an abrupt end (thanks, COVID). Under head coach Jenny Rowland, the team won three Southeastern Conference Championships.
To add to their awards collection, the Gators also boast four NCAA championship wins. While the competitions may get intense, the gymnasts can always rely on each other. "Being able to have fun and be great at what you do is a tough balance, but we make it work. [Coach] Jenny really encourages everyone to be themselves. The Gator Nation is special. It's cool that I came to college and got to be a part of something so much bigger and better than myself," junior Halley Taylor said. It wouldn't fit the Gator lifestyle if the team didn't excel in academics too. In 2020, 80 percent of the team was named a Scholastic All American. Whether it's practice time or study time, Gators can make any time fun. Experience a sense of tradition and family with the Florida Gators NCAA gymnastic team.
2. Oklahoma Sooners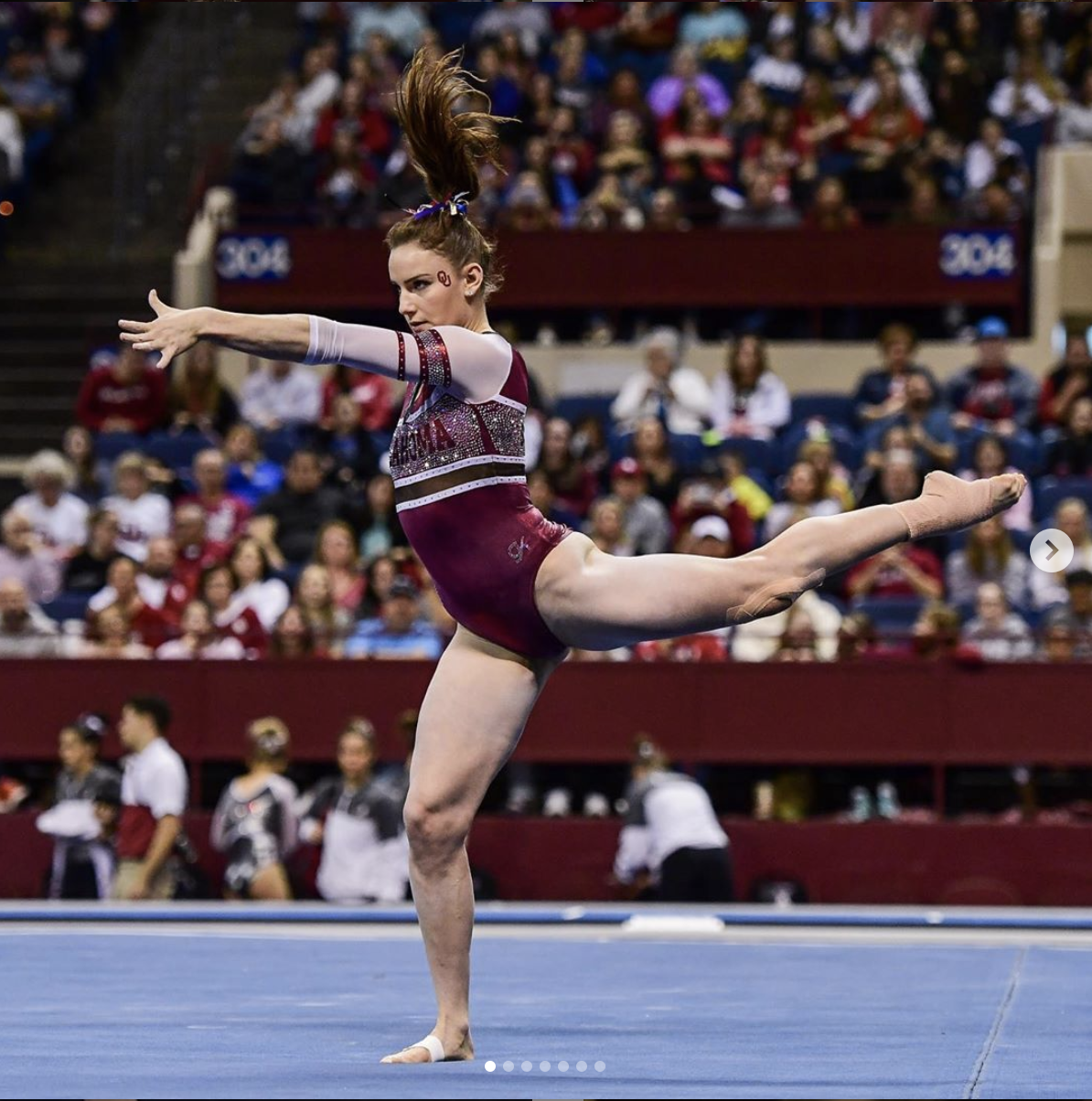 With two consecutive undefeated seasons in their most recent years, the Oklahoma Sooners have proven time and again that they're in it to win it. This powerhouse team finished the shortened 2020 season with the highest average team score of 197.91. While they didn't get to show off their skills at the NCAA championships this year, Oklahoma already holds four national championship trophies under their belt, the most recent one from 2019. The Sooners actually won all their national championships under head coach K.J. Kindler — named "National Coach of the Year" a whopping three times in 2005, 2010 and 2015.
If you head over to the Sam Viersen Gymnastics Center, you might casually witness Ragan Smith, Big 12 Newcomer of the Year for 2020 and six-time member of the U.S. National Team, lighting up a practice with her energy and spirit. The Sooners also boast recent graduate Maggie Nichols, a two-time NCAA all-around champion with a career total of 22 perfect 10s. In the gymnast world, she may as well hold celebrity status. The gymnastics center went through renovations in 2010 to include a new gym, locker rooms, training rooms and award rooms. From their state-of-the-art facility to success story after success story, the Oklahoma Sooners surely bring the heat to their competitors.
1. UCLA Bruins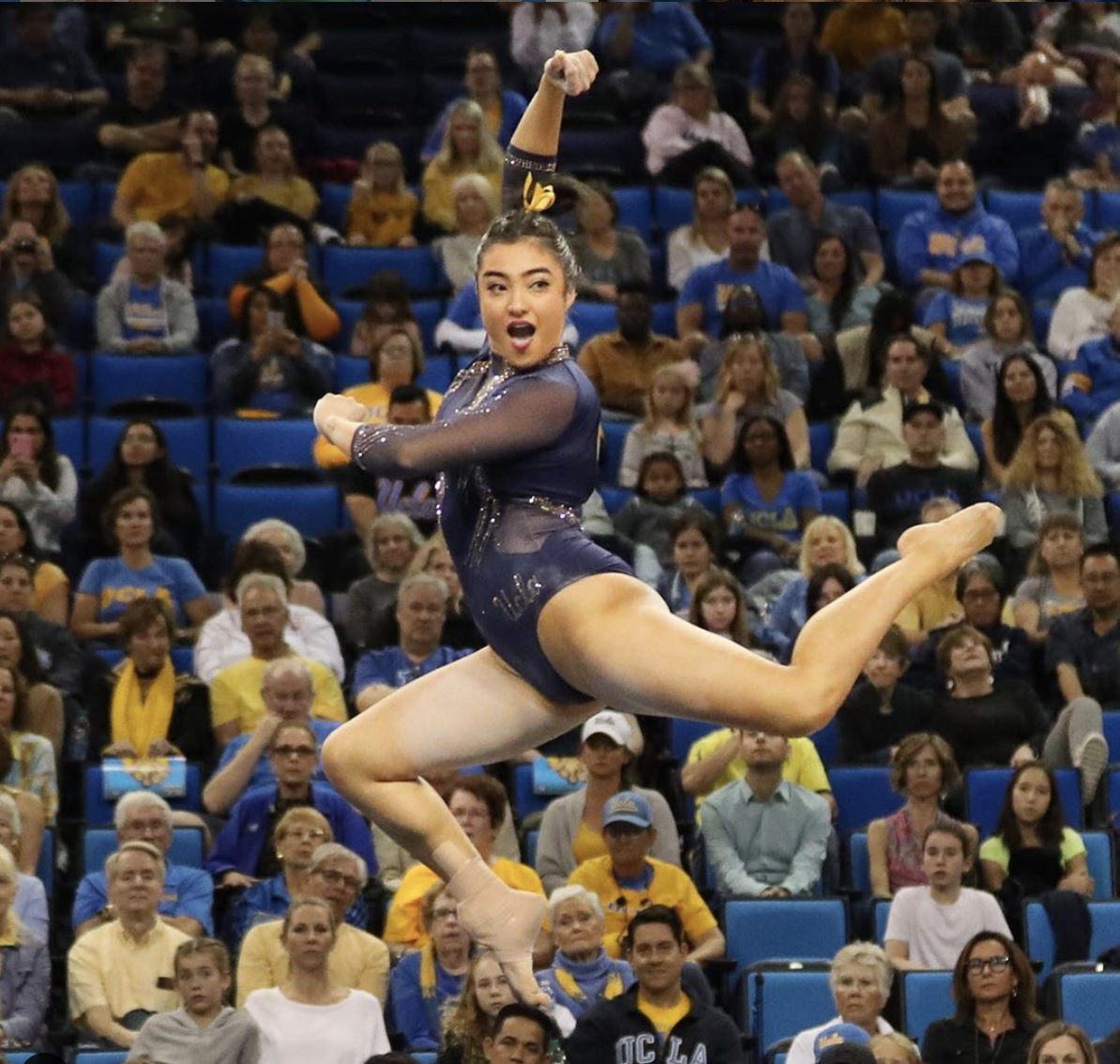 The UCLA Bruin gymnasts received an unexpected spotlight when graduate Katelyn Ohashi's energetic Michael Jackson-inspired floor routine went viral in 2018, re-awakening everyone's inner gymnast fangirl/guy. Who doesn't remember that iconic moonwalk or her painful-looking but effortless split jump? Sitting in the stands at every meet awaits the loud and lively Bruins' massive fan base. The cheers of 10,000 fans fill Pauley Pavilion, home of famous basketball player Lonzo Ball as well as the host of the UCLA's NCAA men's and women's basketball and volleyball teams.
You can catch any devoted fan dancing along with the gymnasts' floor routines or screaming at the site of a perfect score. "It's great to feed off the energy in the arena, especially in Pauley at UCLA. We had, you know, 12,000 plus fans in the stands at every single meet, and it was electric," 2020 graduate Gracie Kramer said. To achieve their level of success, former head coach Valorie Kondos Field and current head coach Chris Waller know they need to continuously emphasize the importance of diversity, creativity and positivity.
Even the team knows they're led by the greats. "The coaches really care about you as a person before you as an athlete. I think that's something a lot of programs don't do. If you can produce great routines and great scores, that's all they care about. UCLA really cares about making sure you're okay as a person in order to be your best out on the floor," 2020 graduate Felicia Hano said. The safe and positive atmosphere the coaches strive to build pays off too with the Bruins boasting seven NCAA championships. UCLA's recent notable alumni include Kyla Ross and Madison Kocian, the only two female gymnasts ever to win Olympic, World and NCAA championships. This team may seem like they live for the fun music and sparkly leotards, but their countless perfect scores prove that they work hard and mean business.
tinyurl
is.gd
v.gd
v.ht
u.nu
clck.ru
ulvis.net
shrtco.de
tny.im