A truly rough start may characterize 2020 thus far, but you won't need 20/20 vision to scope out these hotties. We handpicked some of the most intelligent and athletic lookers you can safely drool over for years to come. Extra points to the boys that also prioritize healthy lifestyles – we see you. We looked at sporting success, safety, Greek life, SAT scores and gym facilities so you know these boys are the whole package. You name it, we thought of it. So next time you see any of these colleges pop up in a dating-app bio, remember to swipe right for the ultimate long-term investment.
Go on, scroll down to eye the top 10 colleges with the hottest guys for 2020, we know you want to.
10. Boston University (BU)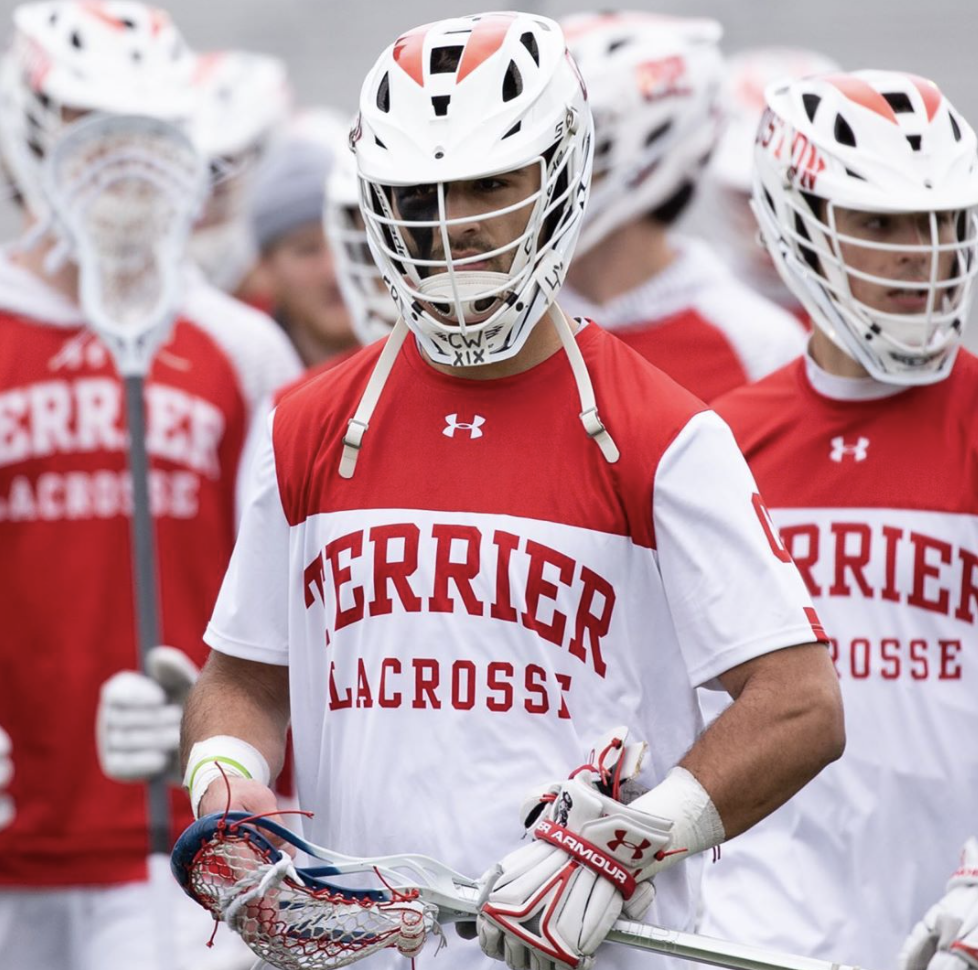 Out of hot chocolate? That wooly scarf too itchy? Not to worry – nothing quite like a thick Boston accent to draw you in and warm you up during the long Massachusetts winters. While the dining halls don't always prioritize healthy food, a quick look at the gym will show you that the BU boys really commit themselves to the fitness culture. With courses on Boxing and Marathon-Training, the Terriers have unmatched stamina that will impress you in the streets as well as… Ice-hockey meets. Watch as these BU-tiful dudes capture the puck and your heart with remarkable dexterity, on their way to bagging their 6th NCAA Ice-hockey championship.
Just as smart as they prove sporty, the Terriers' 75th percentile SAT score comes to an incredible 1500, so you'll always have intelligent conversations. "I think there are a lot of tall guys which is always a plus, and I've also noticed a lot of guys have their own unique style which I find really attractive! BU has such a diverse student body so everyone's ideal type can be found on campus: sporty, smart, artsy, etc.," junior Annie Smith said. Moreover, the university also rakes up a high safety index score, assuring you that these men's sweet accents match their manners. So hurry and bag yourself a BU guy, more delicious than any slice of Boston cream pie.
9. University of Minnesota (U of M)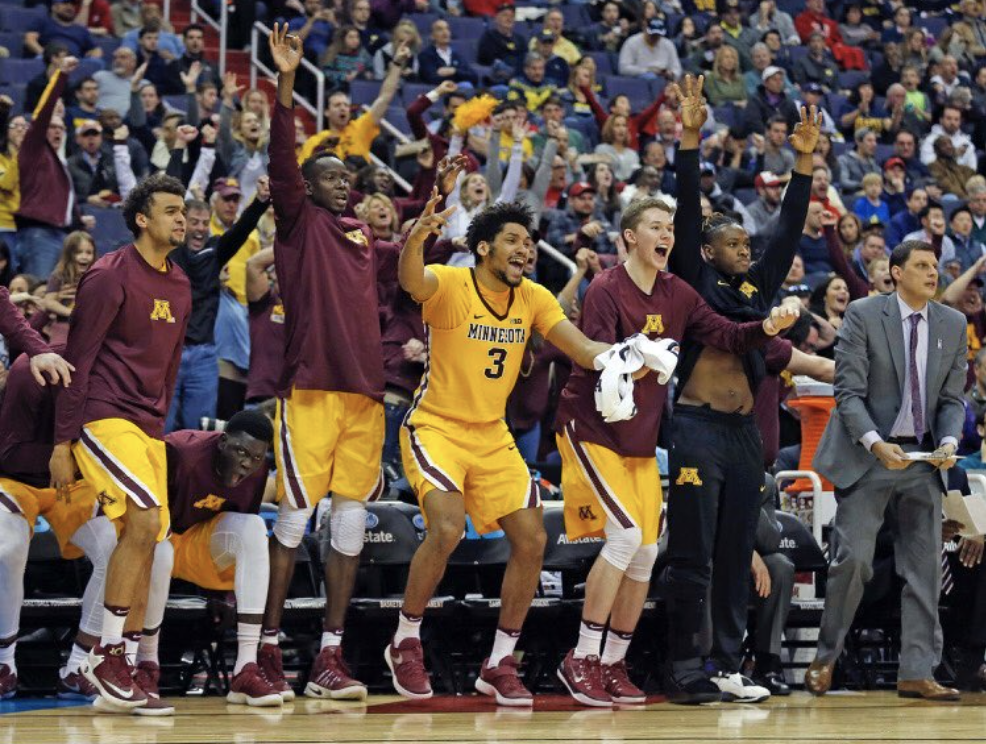 Dreamin' about falling in love with the life of the party? Look no further, because U of M guys hold a reputation for throwing some of the best parties in town. Yes, this area doesn't seem the safest, but you know for a fact that all that snow-shoveling year-round will keep your Minnesota man in top form to protect the both of you if sh-t goes down. Plus at this campus, you'll have your pick of the finest eye-candy of not one but two cities and twice the number of date-spots to hit up too. With a rock-climbing wall, massive eight-lane swimming pool and a suspended track at their disposal, these hotties will impress you with their killer abs even when the sun comes up and the party draws to an end.
The Golden Gophers already committed themselves to the Healthy for Life initiative, opting for low-calorie, high-nutrient meals that keep heart disease at bay. A party boy who also seems health-conscious? Yum! And if intelligence gets your heart beating, then just know that these boys rake up an impressive 1480 for their 75th percentile SAT score. So next time it rains, follow the rainbow because even if you don't find a pot of gold at the end, you might just find a Golden Gopher to treasure.
8. University of Pittsburg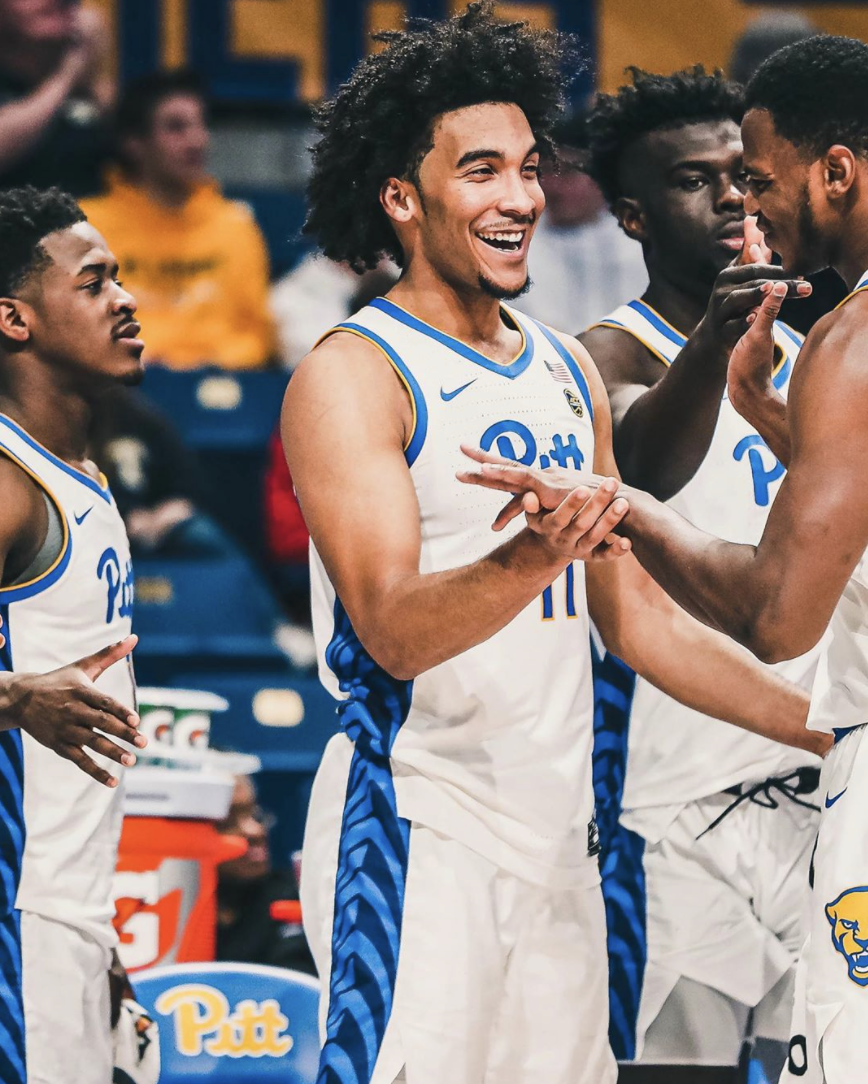 Real talk, you watch football for the (rear) view, don't you? Well, the Pitt Panthers will make you weak at the knees as they tear through the field, eager to exhibit why they hold the 6th spot on the NCAA football rankings. After watching him kill it at the game, head over to the weekly farmer's market on campus to pick out the freshest fruit to dip in chocolate and share with your boo for dessert. With such a big emphasis on locally-sourced food, these hotties really know how to look after themselves and will do a good job of looking after you too. They can even choose from 14 different fitness centers–getting hot and sweaty at the gym so they can get you hot 'n' heavy at date-night.
And not just on date night either–with a respectable SAT 75th percentile score of 1430, Panthers can get hot 'n' heavy with you at the library, too. A date and an instant study-buddy? Sign us up. Getting yourself a frat boy might prove a little hard here since Greek life doesn't appear the most active, but luckily the Pittsburg campusprioritizes safety with its Self Defense Awareness Familiarization Exchange (SAFE) Program, so you won't have to worry too much about unwanted run-ins even when returning from a night-out further away from campus with your girls.
7. Vanderbilt University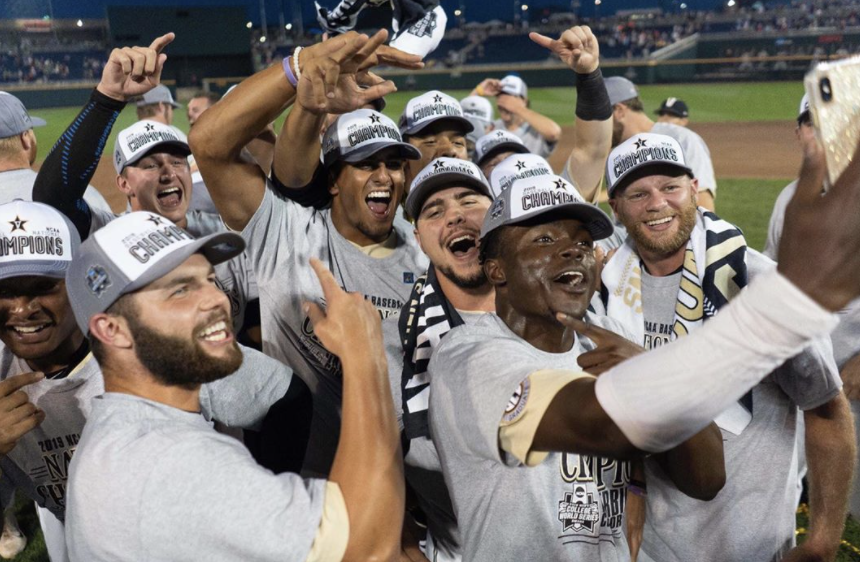 If guys in biz-casual attire give you butterflies, definitely add Vanderbilt to your travel bucket-list. Even on the field, Vanderbilt Commodores prove themselves as worthy conquerors of your heart as reigning NCAA baseball champs. After all, who doesn't love a baseball man sporting his tight polyester pants, a focused gaze and muscular forearms? These hotties stay in peak forgetting a sweat on at their freshly-renovated swanky fitness center, putting in time at the rock-climbing wall so they can turn your Rapunzel fantasies into a reality. A modern-day fairytale romance like no other.
And with a 75th percentile SAT score of a whopping 1560, you know their intelligence matches their good looks. Yeah, they may just house 13 frats, but if their 6 varsity teams indicate anything, the Commodores really prioritize quality over quantity, so he'll treat you to a good time… all the time.
6. Michigan State University (MSU)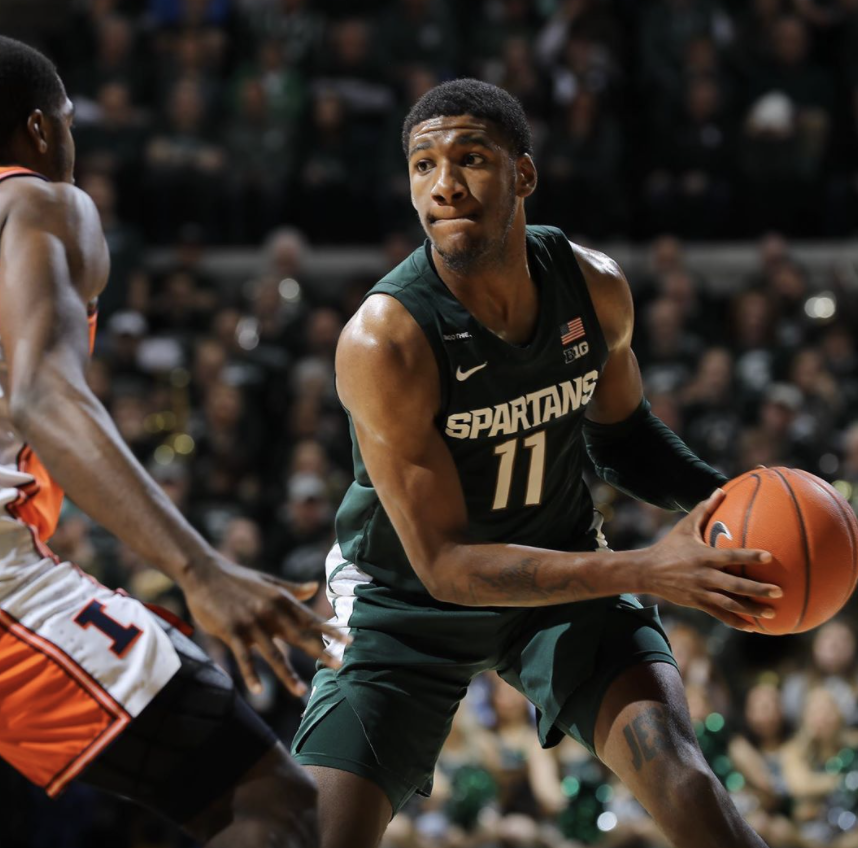 Ever wished you could end up with one of those Greek heroes like Hercules and Apollo from your favorite childhood stories? No need to worry yourself with building a time machine: MSU Spartans have come to the rescue to satisfy all your hero complexes and needs. With volleyball courts, cycling studios and even an indoor-roller rink to keep them on their toes, these hunks will undoubtedly bowl you over with their spectacular bods. With a 75th percentile SAT score of 1310 and their well-performing men's sports teams, these guys know how to strike a balance between academics and athletics. In fact, these Spartans are even better than their namesakes because they prioritize sustainability, with no less than six strictly vegan or vegetarian dining spots at their disposal and meat freshly sourced through their marvelous Student Organic Farm, run partly by undergraduates.
And that's not all – with over 40 active frats, the Spartans really know how to get a party started. " State has a rep for being a party school, but I think that the guys here just know how to balance well. They care about their grades and all that, but they also don't take themselves too seriously which I think is a really attractive quality. Our sports teams also have great reputations which lead to a lot of the guys here being pretty athletic on top of being intelligent," junior Alyssa Holm said. For a modern-day hero who'll sweep you off your feet, pay MSU a visit.
5. Yale University
Guys at Yale prove that mythical creatures do exist. These hot nerds, unlike your high school crush, actually know how to hold a conversation with you—one that'll keep you intellectually engaged. Going by their 75th percentile SAT score of 1570, it looks like they termed the coin "intelligence is sexy" for Yale men. The Payne Whitney Gymnasium at Yale comes in at second place in terms of largest gyms in the whole world (as per cubic feet) so you know that these brainiacs basically look chiseled to perfection. Along with drop-dead gorgeous undergrads, Yale also houses two whole farms so every dish on campus gets made from the finest, freshest produce. Move in with a Bulldog and never settle for stale leftover pizza for breakfast again.
Yes, frat culture doesn't get a ton of attention here, but why settle for the Greek life when you can bag a man headed for the high life? With the campus very highly rated for safety, these fine men know how to treat you right. "I think Yale made the list not only because of the prestige and legacy, but also because of the historical success of our male sporting teams and award-winning alumni. The male Yale alumni who have been nominated for Emmy's, Oscar's, Nobel Prizes and more are quite notable people — individuals our society holds to a high standard and distinctly remembers. Their intellect, passions and driven-mindset are incredibly attractive. Yale graduates are dreamers with a vision to pursue their passions in life — all to make a positive difference in this world," recent grad Anna Jennings said. Prepare to build up a collection of love-letters – or more realistically, texts – because nothing quite compares to an Ivy stud who knows how to talk dirty and quote Wordsworth in the same breath.
4. UCLA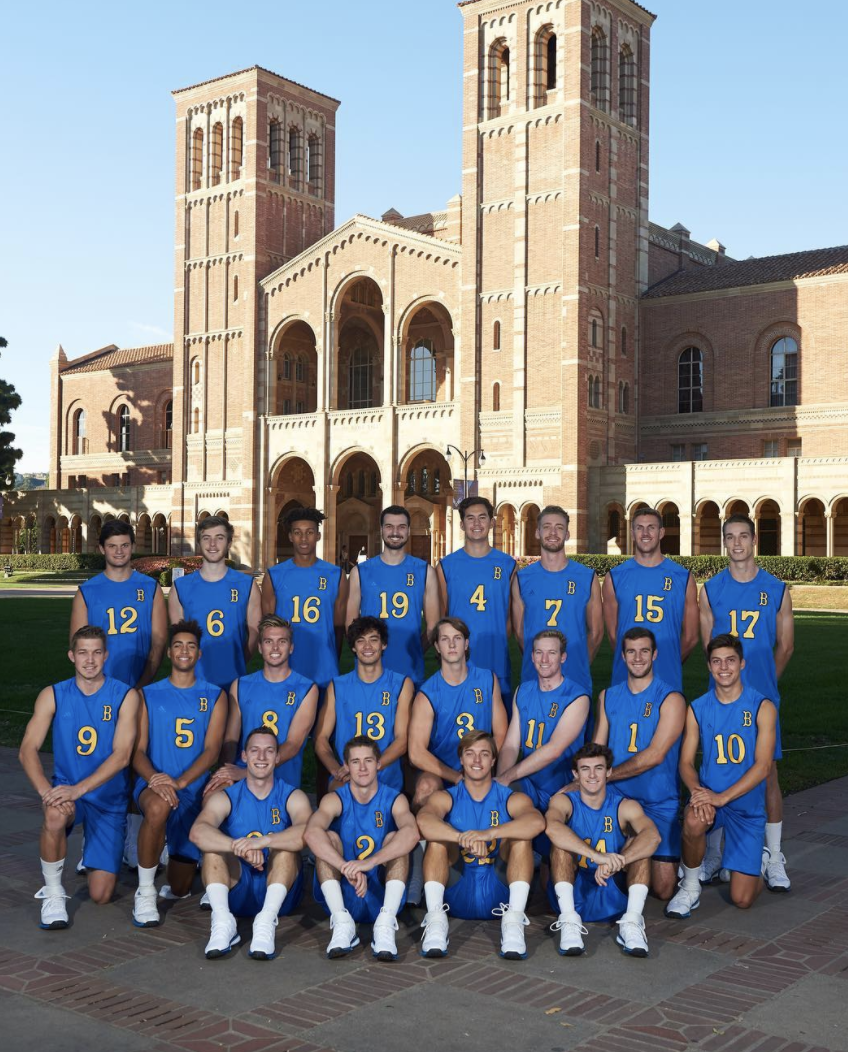 If Aphrodite ever left Mount Olympus for the U.S., she would definitely make a beeline for So-Cal because all of the deliciously tanned, easy-going and handsome men that reside there. Known for their uniquely health-focused dining hall and recognized by PETA as one of the most vegan-friendly college campuses in the nation, Bruin men love their green-juice and salads just as much as you. With all those steps and hills to run up on the way to class under the ever-present cheery California sun, Bruins don't even need to hit the gym to have your heart somersaulting at the mere sight of them. That said, the plethora of tennis, squash and basketball courts on campus, as well as the Olympic-sized pool, offer up the perfect chance to stare at these beautiful specimens while working on your own tan. And with an impressive 75th SAT score of 1520, rest assured that UCLA guys will bring enough to the conversation to stop you from resorting to comparing tans. Unless you really want to do that – in which case, go ahead.
Plus, tucked away in Westwood, you can go ahead and make the most of the thriving party scene up at frat row come (Thirsty) Thursdays without worrying about your safety. "Location also factors in because the city in itself is associated with good-looking people who work hard on maintaining themselves. Greek life is also a big thing here and being in frats builds a lot of peer pressure on both male and female students to look presentable and fit," junior Ayushi Bommireddipalli said. "Our campus is also super hilly, so just walking around is a solid workout. While most guys are great to look at because they're fit and healthy and working out, I personally like boys who can match the same intellectual wavelength as me. I find that very attractive. UCLA definitely has many such guys; who are very holistic and care about intellectual growth as well as physical." So if you're feelin' thirsty, make sure to pull up at the "University of Calves, Legs and Abs" for a tall drink of water.
3. Stanford University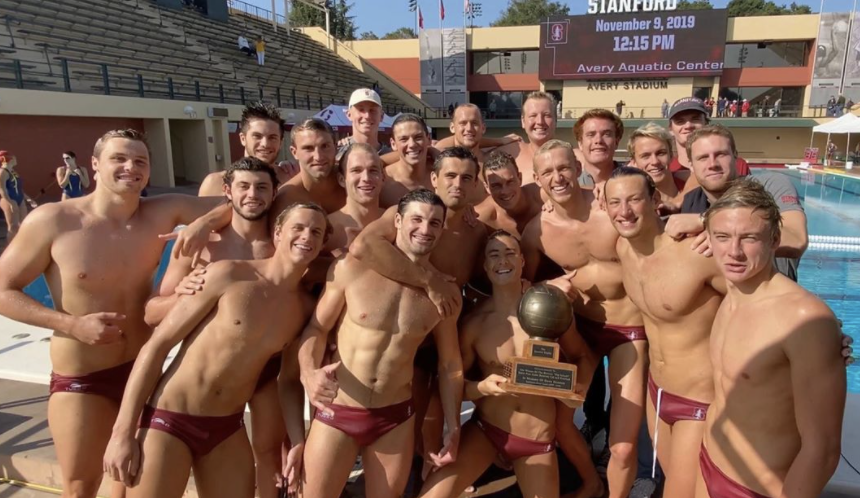 You know those dates where you keep hoping time will fly by faster because your date seems thoroughly incapable of talking about anything other than his ex? Well, with SAT scores as high as your standards – we're talking 1570 as the 75th percentile – you'll never run out of things to talk about with your Stanford hottie because he'll charm you with his obscure knowledge of literally everything under the sun. Plus, Stanford boasts its own full-fledged golf course along with nearly twenty other recreational facilities, so you'll never run out of new places to sneak in kisses during your couple's workout. And with a campus filled with cute date spots to discover, you'll certainly forget to complain about the lack of focus on Greek life here.
And honestly, whoever considered intelligence and athleticism as mutually exclusive clearly never visited The Farm because it holds the record for the most number of NCAA championships in the country, having won at least one championship every single year for nearly the past 50 years. "I've not come across a single ugly man on campus during my time here, because Stanford men – especially the men of color – are attentive not only in class but also to themselves. They care about their physical health as much as they care about their grades, which is a lot!" sophomore Jazmin Reyes said. Combine this with their token Californian open-mindedness and ready acceptance, and boom! You found your perfect man.
2. Syracuse University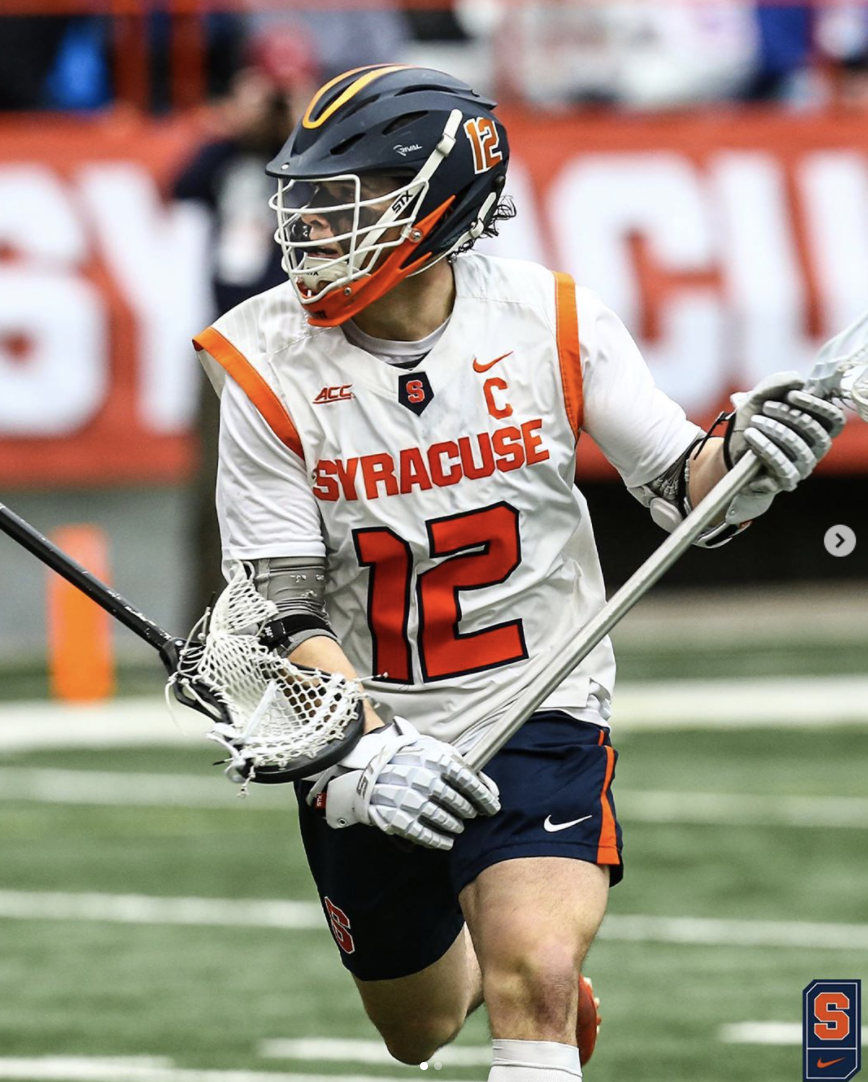 Are you still waiting for your knight in shining armor? Why settle for a rusty knight when you can land a royal prince? With a campus that looks like a literal castle on the hill – Ed Sheeran would approve – it comes as no surprise that Syracuse is filled with royally good lookin' fellas. And judging by the high-involvement in Greek life, they hold a rep of throwing royally good parties too. These men in orange proved themselves as legends in the lacrosse world, with their varsity team ranked #1 in the country. And rest assured, once you see them in action on the field, they'll rank #1 in your hearts too. With a registered dietician to discuss and customize meal-plans to fit his individual dietary needs, an Orange hunk appears accustomed to the best – meaning he'll also deliver nothing but the best for you, baby girl.
With four different fitness centers at their disposal, these boys definitely put in practice at the climbing wall to practice rescuing you from your tower of (social) isolation. They'll surely sweep you off your feet with their summer bods. And sweep you up to safety if the campus' low safety rating happens to place you in any sticky situations. "There's a big emphasis on health and working out to both look and feel good when we go out so I think that definitely is part of why we have hot guys. I'm really attracted to their sheer motivation. Student athletes go out to the same bars as regular students so I've gotten to know a few and really like their drive and athleticism," sophomore Sophia Ravazzan said. Not everyone can pull off bright orange, so when you snag a 'Cuse man, don't make the mistake of letting him go.
1. University of Texas (UT), Austin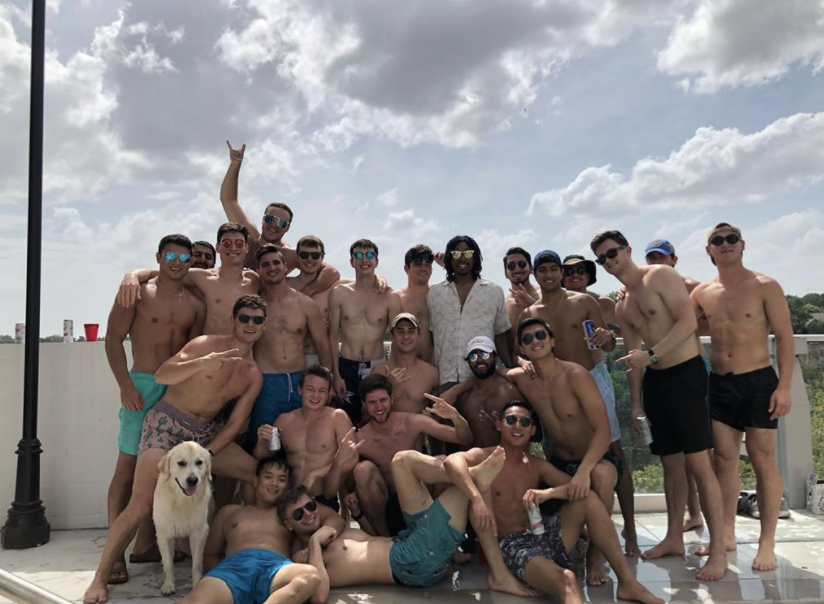 Fancy yourself a classic 'merican hottie? Well look no further, because any Longhorn makes up the perfect combination of American values and a work-hard-play-harder attitude. Claiming more Big 12 Conference titles than any other school since the league's beginning in 1996, these boys prove themselves as the definition of "go big or go home"… and they rarely go home. Come for a good time and stay for the company – because no one throws a party quite like the frat-boys of UT Austin. With a 75th percentile SAT score of 1480, you know these boys will get your heart-racing whether in bed at 2 a.m. or over lunch at 2 p.m.

report this ad
Good all year round, Longhorns keep their eyes peeled for healthy 'Lite Bites' on campus so that you can guiltlessly afford to take a biiiig bite of all that muscle, toned to perfection at the basketball courts, weight-training room and climbing wall. The campus' high safety ranking ensures that intruders won't necessarily test these muscles, but that just means you can have 'em all to yourself. "In the South, football will always be a priority when it comes to sports. Seeing a football player on your way to class is similar to a celebrity spotting! Anyone can find their "type" of guy on UT's campus since it attracts all sorts of personalities with diverse interests. I'm originally from California, so I find the Southern hospitality very sweet. UT men are especially charming and confident, which goes a long, long way!" sophomore Alison Rolnick said. And you know who graduated from UT Austin? Yep, silver fox John Hamm. And your high-school crush, the beautiful Matthew McConaughey! Hurry on over to UT Austin to get boo'd up with a sweetheart who'll make you weak in the knees.
tinyurl
is.gd
v.gd
v.ht
u.nu
clck.ru
ulvis.net
shrtco.de
tny.im