Podcasts have taken over this generation. And we love it. The booming popularity of podcasts introduced a new revolution to the radio world. Now we can listen anytime and anywhere with one simple tap. With various categories to choose from, finding the right podcast for you may feel impossible. From this selection you can find a podcast that gives you the giggles, makes you more comfortable in your own skin and helps you look like "the smart friend."
Keep reading for a list of the top 10 podcasts for college students.
1) Call Her Daddy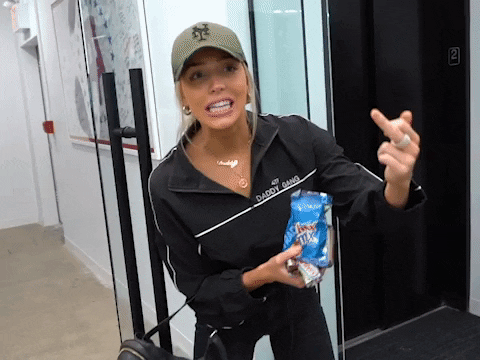 First off, if you never heard of this show, the name may seem a little off. Don't worry, it doesn't disappoint. In their podcast, Alexandra Cooper and Sofia Franklyn discuss an interesting and unique view of the world. The two dive into the lifestyle of New Yorkers in their 20s. They don't hold back spilling the tea of their crazy adventures. They solve all problems, ranging from annoying girl drama to questions you can't ask your mom about. We all try to keep some secret stories to ourselves, so we stay the "perfect angel." Cooper and Franklyn really make you feel like you are not riding this crazy rollercoaster called life alone.
2) Crime Junkie
Crime junkie Ashley Flowers fulfills all your CSI cravings with her weekly podcast. Every Monday, a new crime finds itself in Flowers' next story. She keeps you full of suspense, but also intrigued by details of the crime scene. One of her personal favorite skin-crawling cases involves the serial killer Israel Keyes. "Not only were the details of his crimes completely shocking but the fact that he operated across such large distances and went completely undetected is what really makes my skin crawl," said Flowers. "It reminds me that there are types of evil out there in the world who don't fit into a box and there are probably more killers like Keyes out there that may go undetected for a long time because we don't even know we should be looking for them." Cliff hangers and unsolved mysteries compare to an incomplete sentence. Flowers' podcast leaves you itching for more.
Flowers has been obsessed with solving crimes since a young age and now she is living her dream. "My mother was a crime junkie and some of my earliest memories are of watching Matlock or Perry Mason with her. As I got a little older and realized those kinds of stories don't just happen on TV, that real life is filled with mystery, I became enthralled with the topic," said Flowers. This crime junkie has more reliability than you think. Flowers gained experience with the board of directors for Crime Stoppers, so she knows what she is talking about.
3) How to Do Everything
Introducing Mike Danforth and Ian Chillag as your human Google. As listeners send in questions, Danforth and Chillag wait to supply answers. Our college brains leave us lost and confused people. We think we know everything and sometimes we hate to admit that we don't. This podcast saves you from embarrassing your ego. Danforth and Chillag hire experts such as British etiquette expert and social commentator William Hansen to provide accurate answers for you. Never feel embarrassed to ask a question from how to style your hair to how to fly like Mary Poppins.
4) Hannahlyze This
Hannah Hart and Hannah Gelb team up to face life, love and happiness within the self. The girls love providing a guide for struggling teens out there just trying to tackle life. Each week they approach a new story and provide hilarious feedback based on their own experiences and awkward encounters. Experts occasionally appear on the show to keep the girls on track. This podcast represents the realness of life and the painful stories that come with it. Life comes at you fast — you need to know how to climb over the wall in your way.
5) Tara Brach
Time to zen it out. Meditation teacher Tara Brach leads listeners through a weekly guided meditation that blends Western psychology with Eastern spiritual practices. Her podcast brings awareness back to the focus of life and the importance of mindfulness. The primary goal of relieving emotional suffering results from self-compassion. In Brach's book called "Radical Compassion," she explains the term RAIN meditation (Recognize, Allow, Investigate, Nature). "When you are stuck within fear, anger, shame or self-judgment you can apply the four steps and it helps you from being stuck in that emotion to a place of more confidence, balance and peace," Brach explains.
One of her patients recently discovered the power of this meditation. Her patient felt fearful of the coronavirus. Instead of running from it, she faced it. "She recognized the fear, she whispered it in her mind and allowed it to be there. She investigated to find where it was in her body by putting her hand on her heart. She nurtured herself by sending a message. She said to the fear, 'Thank you for trying to protect me and I am okay right now," Brach said. We all hide fear deep within ourselves. Whether we deal with school stressors, relationship fiascos or family problems, we tend to fear negative outcomes. RAIN meditation provides a place of security. Sometimes exams sneak up on us and we need a way to escape. We might end up self-judging and hating on our own bodies. Brach calls this "the trans of unworthiness." "We weren't going to create the world we believed in by coming from all the anger and hatred," said Brach. We cannot let it get the best of us. For me, ice cream always helps, but a better alternative, discovering your Zen.
6) Goal Digger
Welcome to a podcast with all the professional answers to life. It can get very confusing as a college student if you do not have a how-to, step-by-step checklist. Jenna Kutcher supplies you with all the who, what, where and why's you can think of. "The live-workshop style business podcast helps thousands redefine success and chase bolder dreams. You can train from the experts on how to dig in, do the work and tackle your biggest goals along the way," Kutcher said. "But really, I want it to be a show that when you tune in you feel like you're learning from your virtual business coach. It's high-end content, delivered in a laid-back approach." Every week welcomes more answers to business life. Goal Digger brings you productivity tips, social media strategies, business hacks and inspirational stories that guide you toward your dream. "It's inspirational for planning and a nice way to change it up," University of Florida junior Sarah Pickett said. Jenna started with hacks for photography but eventually evolved into an influencer-guide for social media. With millions of downloads, Goal Digger continues to grow every day.
7) TED Talks Daily
We all know and love our TED Talks. No other idea presents itself in such a powerful way. If you travel like a busy bee, the show fills your average travel time by 18 minutes. It acts as a great source of information or inspiration to press play on between classes. TED Talks cover research across disciplines such as psychological theories, technological advances and global population. TED Talk speakers refresh your mind with their advice and make you feel a little more confident about the future. The podcast holds the love of so many people with nearly one million subscribers on Player FM.
8) Food 4 Thought
Rhiannon Lambert, UK's leading Nutritionist, follows one mission: Make listeners breathe a healthy lifestyle. Rhiannon stands as the founder of Harley Street Clinic Reiteration and even owns the book "Re-Nourish, A Simple Way to Eat Well." Her podcast simplifies wellness and provides listeners with advice to take on a healthy lifestyle. Everything you do to take care of your body reflects on your physical appearance. Guests join her to learn from a series of experts on how to live a life of well-being to their greatest potential.
9) 2 Dope Queens
Phoebe Robinson and Jessica Williams do not let their podcast title lie. The sassy best friends host a live comedy show in Brooklyn where they play off each other's vibes with enthusiasm and true love for classic conversation. What seems special about this podcast? You can watch it on HBO. This show does not give off the same vibes as a typical talk show. Instead, it carries an energy visible by the women's authority. In other words, get your sass and head to Brooklyn through your earphones.
10) Terrible, thanks for asking
Mother: "How did your school day go today?"
You: "Good."
Hm…does this count as the cold, honest truth? Probably not. Nora McInerny emphasizes the sad and uncomfortable moments in life because a picture-perfect world doesn't exist. In one of her podcasts she talks about giving up something that could change your life for the better. The problem is even though this habit or object ruins us we refuse to give it up. Throughout the podcast McInerny explains how to use the power of motivation. She makes you believe that you don't stand alone. Life presents a basket full of unexpected events that make for great stories. Nora makes sure you know that not everyone's life is a sky covered in covered in rainbows.
BONUS: Amanda Nachman's "Find Your Passion Career"
A podcast that guides you towards your passion career. Are you lost and confused about your future? You can count on Amanda Nachman as a reliable source. One of my favorite episodes of Nachman's podcast is an interview with Eva Magdalenski where the two talk about Magdalenski's game-changing career as a DJ. Magdalenski explains her drive and how she got to where she stands today.
Her career arose from desire and pursuing what she wanted. Magdalenski loved watching comedy shows as a child and began interning at Comedy Works Entertainment. From there she interacted with celebrities by bringing them to their press releases. How did she come across this opportunity? Her mom. Yeah, we hate to admit that moms know everything. Throughout this interview, I learned to maintain a goal of something I desire for myself. If you have a dream, just jump into it. Sure, there will be failures, but you will grow from them. How often do you ask yourself what you want for your future? Nachman digs for answers by speaking with professionals in various career paths to learn from the best.
tinyurlis.gdv.gdv.htclck.ruulvis.netshrtco.detny.im
آموزش سئو